About Hamby Ballroom Dance Studios
HAMBY BALLROOM DANCE STUDIOS LLC is owned and operated by Suzanne Hamby. Suzanne has been teaching ballroom dancing since 1984 and has won numerous titles including North American Champion and United States Champion (photo at right), and was voted "Best Dance Teacher in the United States". Suzanne Hamby and her staff have been teaching in the greater Boston and Metro West area since 1984.
Our Mission
We are dedicated to teaching ballroom dance in a fun and supportive environment. If you want to be able to dance socially, we can teach you everything you need to know to become a great social dancer. If you are preparing for your wedding, we can help you and your wedding party have a memorable day. If the thrill of ballroom dancing competition inspires you, we can prepare you to master the technique necessary for competition dancing. Whatever your dancing goals, we can help you meet or exceed them!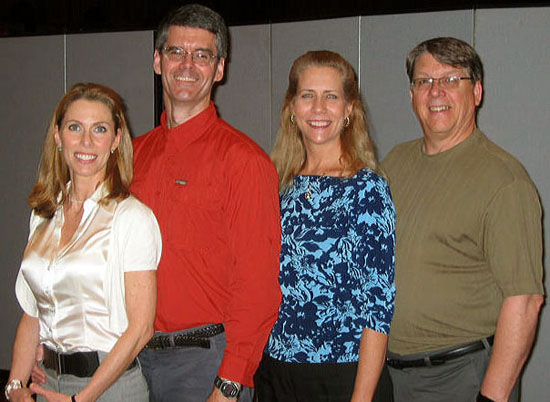 Our Instructors: Maureen, Brian, Suzanne and Dick